SPORT INTELLIGENCE CLIENTS
Testimonials
Today was a good day, might even go so far as to say a great day! You and the team have managed to capture everything we hoped a system could deliver for us now and indeed going forward. Having done, almost 2 years, of manual data crunching to gather all the national data I really can't tell you how relieved I was to in seeing the monitoring tool in action. Absolutely delighted with your work again.
JACKIE DAVIDSON / Head of Clubgolf – SCOTTISH GOLF
"We have been working with 4global since 2015 and would highly recommend them from a system and support perspective. Our system (The Vault) powered by the SportsHub is well designed, user friendly and has helped us move away from historic processes that were admin heavy to a more efficient way of operating. We are constantly evolving The Vault to meet both the needs of our stakeholders and the changing landscape of compliance, including the GDPR. The 4global team understand these requirements well and play an integral role in this process."
LYNETTE MAYO / Membership Services Manager – ENGLAND BOXING
British Taekwondo required a membership management system that could meet the requirements of a growing National Governing Body. 4global really stood out in the market and have developed a system that provides an online presence, improves our operational performance and allows us to engage and retain key customer segments. During and post launch the partnership approach and support provided by 4global was invaluable in the handling of the inevitable teething issues of a new system and we are looking forward to the next phase of the project.
JONNY COWAN / Commercial Non-Executive Director – BRITISH TAEKWONDO
Lemimum, Marketing
" 4global has been assisting us with the implementation of an Association-wide new CRM system that will span across our membership and club base. The system will allow the BJA to automate many manual processes, produce business efficiencies that save the Association both time and money and diversify revenue streams through a strong commercial plan. Lisa has been great throughout the project so far and kept the project running to schedule alongside Stuart. The team were very understanding about our needs and what we required from the system from the off and we can't wait to launch."
BEN POLLARD / Marketing and Communications Manager – BRITISH JUDO
Fantuno, PR officer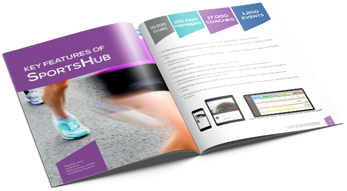 Click the button below to download the SportsHub brochure.